More Than Just a Place to Stay
Affordable Comfort
$115*
from per night
Special rates July/August




Welcome to Featherston Motels And Camping!
Featherston Motels is located at the Gateway to the Wairarapa just as you are entering Featherston from the Rimutaka Hill we are on the right.
With Free Wifi Free parking.
Each Unit has heating includes a refrigerator a microwave electric kettle toaster and coffee plunger.
There is a flat screen TV dining table electric blanket. The private bathroom has a shower toilet and free toiletries.
Unit 2 is a 2 bedroom Unit with disabled shower and toilet and a ramp.
We have 2 front loader washing machines and 3 dryers coin operated available for guests and public use 
Featherston Motels & Camping
4 Fitzherbert Street,
Featherston
Available 6am - 9pm
(06) 308-9852
featherstonmotel@gmail.com
Things to see and do
Rimutaka cycle trail is 10km away
Fell Engine Museum Lake Wairarapa 
Featherston camp sculpture 
Coffee shops Restaurants
To the coast with the Post
Martinborough winerys is 15 minutes away
Masterton is 35 minutes
Wellington is 1 hour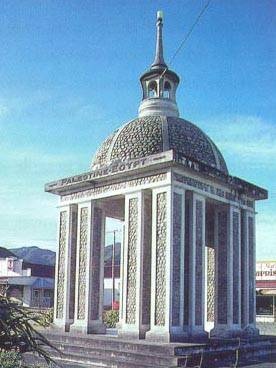 The Rimutaka Incline
Built in 1878, this rail route between the Hutt Valley and Featherston is now a gently graded 18 km walk, run or mountain bike ride, with opportunities for camping, swimming and fishing.
Famous Fell Museum
Housing the only Fell engine in the world, once used on the Remutaka Railway where its extra traction was specifically designed to cope with the steep incline. See the locomotive and its brake-van up close, and watch films that bring the old days of Wairarapa steam travel to life.
Heritage Museum
Visit the Featherston Heritage Museum to see evocative original photos, modern audio visuals and historical artifacts from the Featherston Camps during World War I & II.
ANZAC Hall
First World War Officers Club
Messines Way
On State Highway 2. At the end of July 1915 the Defence Department acquired land between Featherston and the Tauherenikau River to build a new training camp for the NZ Expeditionary Force.
Lake Wairarapa
5 minutes from Featherston is Lake Wairarapa, the third largest lake in the North Island. Lake Wairarapa is surrounded by wetlands which drain into Lake Onoke and makes up a large part of Wairarapa Moana. The lake itself is 78 km² in area, with a depth of about 2.5 metres.
Featherston Motels and Campground was started from a bare piece of land and a vision of a central base to explore the South Wairarapa. 
The idea was to provide  motel units,  and powered motorhome and caravan sites that would feel like escaping from home, but was also home away from home. 
The units were transported from Auckland in one piece.
After a lot of blood and sweat the Featherston Motels and Campground were opened in March 2011 by Her Worship the Mayor, Adrienne Staples.
Since then South Wairarapa is growing as a destination even to the 'rich and famous'!